Many of us feel helpless, afraid, and devastated by what's happening at the U.S. border, with immigrant families being torn apart and children separated from their parents. You already know the news, the numbers, the faces of this tragedy and its implications, so we're not going to rehash them here. We're here to tell you how to solve at least one of the aforementioned problems—feeling helpless—by showing you ways you can make even the slightest difference as this tragedy continues on.
1. Last week, the Texas Civil Rights Project filed an Emergency Request for Precautionary Measures with the Inter-American Commission on Human Rights, and they need volunteers on the ground to help further the action they're taking in real time. The organization is looking for people who can held lead intake efforts, travel to help conduct interviews, donate money, and spread the word on social media. You can find more info on how to do all of the above at this link.
2. Call your local Senator, give them your zip code and other info, and leave them a message saying you urge them to stand up against this policy and work to stop all of the madness. You don't have to use those words exactly—say what you need to in order to get your point across clearly and respectfully.
3. There are Facebook campaigns underway like this one, with private donors matching funding from everyday people like us, contributing funding to help get parents out of detention and reunited with their children while awaiting court proceedings and ensure legal representation for every child in Texas' immigration courts. Even before this current wave of chaos, there were over 13,000 children last year in the same position who did not have any legal representation. A similar organization, Kids in Need of Defense, also ensures children have representation and works to advance policies that support their protection.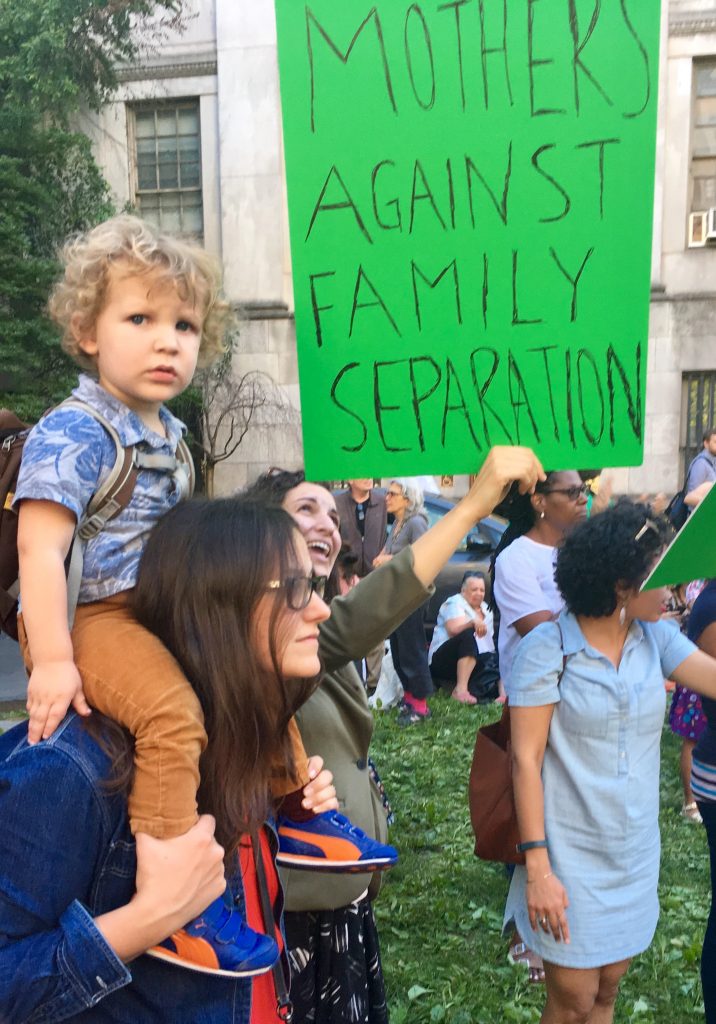 4. The Young Center for Immigrant Children's Rights also needs your help in providing advocates for children, their rights and their best interests. Year round, they help children fleeing violence, poverty, trafficking and other horrific conditions, so they've been more than prepared to step in during this crisis. Contribute here.
5. Asylum Seeker Advocacy Project has prepared a new resource for advocates representing families at the border—Vindicating the Rights of Asylum Seekers at the Border and Beyond: A Guide to Representing Asylum Seekers in Expedited Removal and Reinstatement of Removal Proceedings" after assisting hundreds of asylum seeking women and children in detention. This guide is currently being used by volunteers around the country to prevent the deportation of asylum seekers affected by family separation who have recently arrived in the United States.
In addition to donations, they are looking for volunteeers, which include but are not limited to lawyers,  law students, interpreters, and others.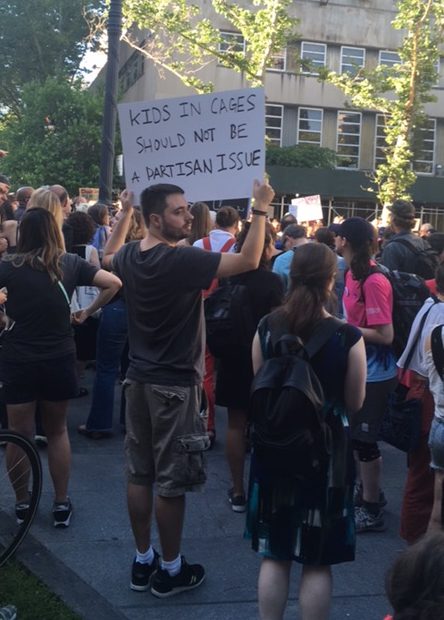 And, of course, you don't have to wait to take action. Organize, ask around, coordinate and join—as pictured, people are marching, running, hosting benefits. We believe that anyone can make a difference, so you never have to leave it up to the major organizations. If you'd like to start a fundraiser, host an event, or create any sort of movement, you can do that with us, if you'd like, and we'll help you shout it out on social.
We hope this gives you a solid place to start, and that you support these organizations as well as the people they help, as they have been doing this work for years, work that some of us have only learned about due to recent events. It's hard to stand by and watch these events unfold, but in times like these any action at all can help us feel less hopeless, and when we look for and find the helpers, we see the glimmers of humanity in the dark.
Photos by Amy Sowder