As discussed in our blog on 10 Creative Ways to Volunteer as an Artist, we at GozAround define hobby volunteerism as using your talents and interests to passionately give back to society.  Both volunteering and engaging in hobbies have been proven to increase overall health and well-being. Just imagine the world of good it would do if you if you combined the two through hobby volunteerism. This latest entry in our hobby volunteerism series is for all you animal lovers out there who wish you could simply adopt them all! Here is our list of the 10 creative ways to volunteer with animals at your local shelter and beyond.
1. Transport animals to appointments — You could help shelter animals stay healthy by driving them to and from their vet appointments. You'll feel great knowing that you're part of the reason shelter animals are at their peak health!
2. Become a foster parent — Many animal shelters, like Paws, rely on caring foster parents to provide a loving home for animals.  Help keep animals out of cages and kennels with this highly rewarding volunteer role!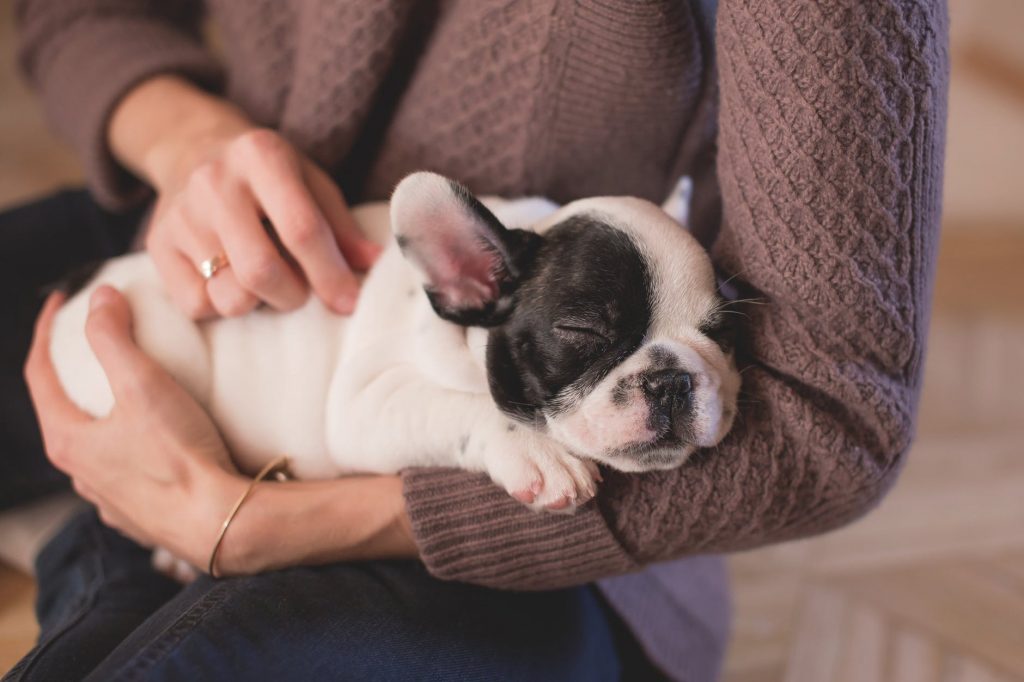 3. Help out with laundry — By helping to wash towels and animal beds, you would free up staff-members' time to care directly for the animals, working where they're needed most! This volunteer position is especially fun when you get a few friends to tag along.  Coffee and laundry time anyone?!
4. Cuddle animals — Did you know that goat-cuddling was a thing?! Yep, a farm in Estmont, Virginia recently called out for volunteer goat-cuddler!  Of course, you can always volunteer at your local animal shelter and give some cats and dogs some much needed TLC.
5. Photographer — Do you have an artistic eye?  Help animals find homes by capturing their personalities with your lens! Photography can save pets' lives by increasing adoption rates.  You will get to 'meet' a whole variety of animals at your local shelter and it is a terrific opportunity for you to build your portfolio as a photographer!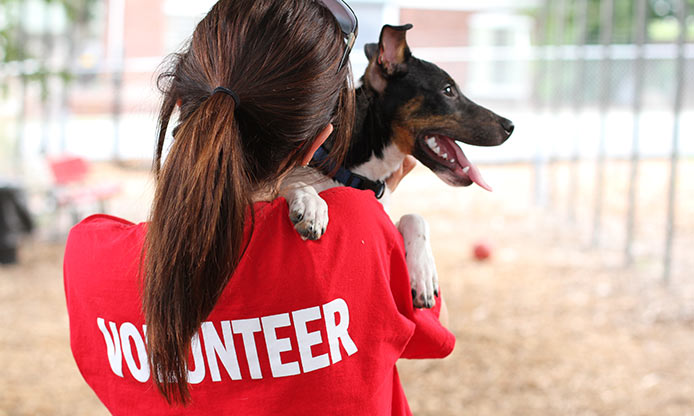 6. Volunteer with therapy dogs for exam week — You could help college students relax and stay mentally healthy by volunteering at a local college during midterms and finals.  This is also a terrific role if you're looking to volunteer with a pet of your own; your dog will love soaking up all that attention!
7. Become a board member — Do you have excellent management skills, networking capabilities, and fundraising ideas? You could become a board member of your favourite animal shelter and help further the organization's mission and vision! What better way to make sure all the shelter animals are getting the care they deserve?!
8. Animal rescue advocate — Are you a whiz at social media; a master at advertising?  Help bring attention to an animal shelter's cause and fundraising efforts by volunteering as a social media manager. Share the stories and photos of animals to prevent overcrowding and to help more animals find homes!
9. Raise puppies to be service dogs — No past training required! Sign up to volunteer with Dog with Wings and you can help raise a service dog to do incredible things through taking it to training classes! It's truly rewarding knowing the puppy you raise will grow up to help people with difficulties such as sight impairment and social anxiety.
10. Help animals abroad — Do you day-dream about travelling the globe helping animals in need? Dream no longer because there are some truly amazing opportunities out there! To name a few, you could help with sea turtle rehabilitation in Australia, help with dolphins conservation in Croatia, at an elephant sanctuary in Thailand, or volunteer alongside endangered species in around the globe.  
As the saying goes "you have not lived today until you have done something for someone who could never repay you." What better way to exemplify this than to help animals.
Get involved with your local animal shelter or abroad and find the perfect opportunity for your talents by using GozAround or just going it on your own. We'd love to hear which volunteering role you would find the most rewarding and fun…comments please!