Mason Archambeault, 17, was on a mission trip to Paraguay for 11 months with Rotary International Youth Exchange program and living with a host family when she found Chupita, "a tiny white ball of fur and fleas, lost and alone on the side of a dangerous highway in Capiatá."
Even though Mason had full days–attending the local high school, volunteering in a local maternity hospital, attempting to spread world peace—she took on raising a puppy. From bottle feeding her and waking up to go pee every hour in the night, to teaching her puppy "manners," she came to love the dog so much that she couldn't bear to leave her behind. "After a lot of late nights with this little puppy, I came to realize I couldn't just leave her in Paraguay! She thought I was her mom. She relied on me for survival and nurturing" Mason said.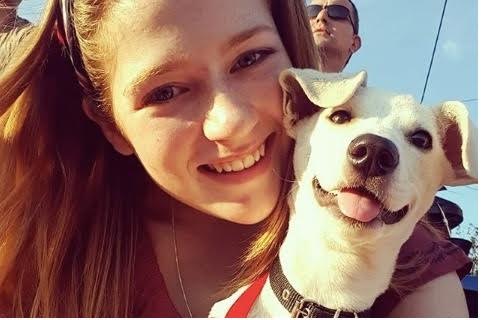 "She would have died on the streets without me or, at best, would have survived by eating trash from the streets for the rest of her life. After a long phone call with my mom we decided that if f I could arrange her flight, she would figure out a plan to take care of Chupita in the US."
She started her research on how to bring her home—and that began an intensive process that only a full heart and a strong love could endure.
We spoke with Mason, her mother, and firstly, Elizabeth Schuette, Managing Director at The ARK at JFK, where Chupita finally landed. 
Is it typical or atypical for airports to try to cooperate with folks rescuing dogs, and to accommodate them in this way?
The requirements for travel are the same no matter who is preparing the move, whether it be to leave a country, enter a country, or individual airline requirements; there is no leniency for rescue animals. There are a few airline who offer lower rates or discounts to rescue organizations, but not individual people who rescue pets.
We give extra kudos to the people and organization who rescue pets overseas because it is a selfless act of kindness that takes a lot of effort and money.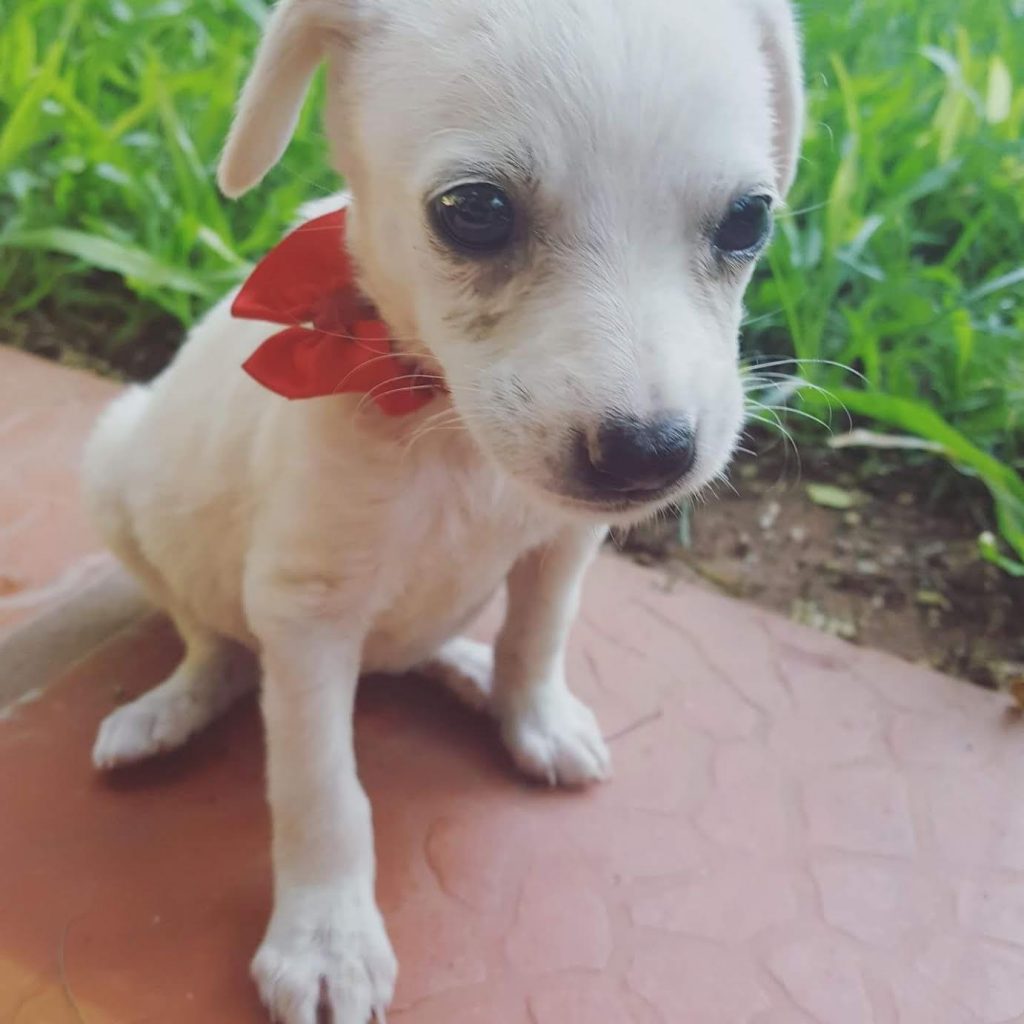 Do you find that more people are bringing pets back with them now than before?
A high percentage of animals that pass through our facility have been rescued or saved overseas and brought home to the United States. It feels good to help get these rescue pets one step closer to home.
Although we are a small step in the rescue process, we do feel an emotional connection to each relocation because of the hardships the individual or organization has went through just to get them into the U.S. Once they are in the U.S. everyone is relieved because they know we'll be right here to care for their pets and get them on any next flights or rides home.
What should they be prepared to do?
They will need to understand the costs associated with transporting a pet (vaccinations, certificates, travel crate, freight charges, import fees). They will definitely want to work with a local or official veterinarian who is familiar with the process.
Be sure to check the home country's entry requirements to confirm that their dog or cat meets them; i.e: for entry into the United States, puppies are required to have their rabies shot no earlier than 3 months of age and wait 30 days before traveling, which makes the minimum age for dogs to enter the United States 4 months old.  30-days must elapse if they have rescued an adult dog with unknown rabies vaccination status. We would suggest searching on the International Pet and Animal Transportation Association website (www.ipata.org) to see if there are any IPATA agents in the country/state able to help with the export process. If a shipper is required and there are no IPATA agents in the exporting country, the veterinarian or airline may be able to recommend one to assist with the flight arrangements. For the arrival into their home country, contact an IPATA agent who is able to assist with the arrival process to provide expedited care for your rescue pet, it will also make their life less-stressful to have an expert complete the import process.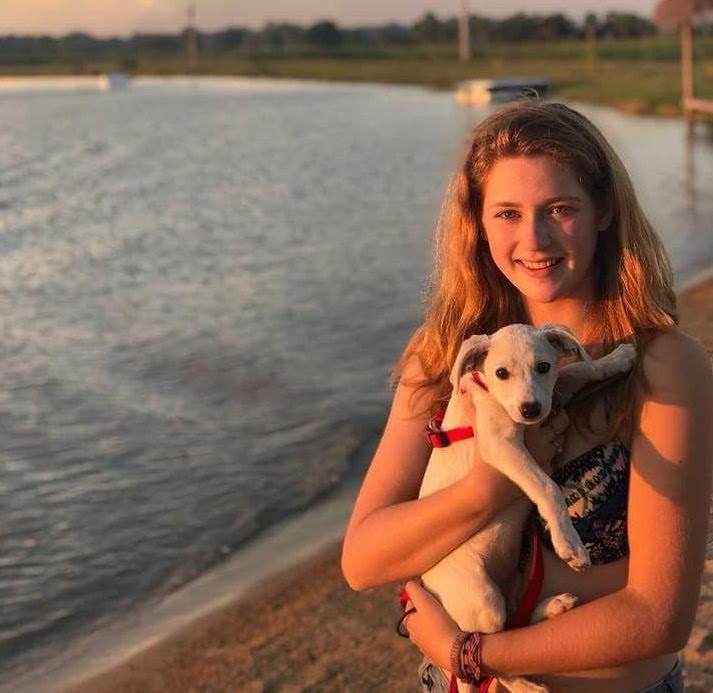 Mason—did you know what to expect?
Not at all.  When we made the decision to investigate the process, she was only about a month old, and was so small that when I put her on the scale, the needle didn't budge. I researched a few options. As I researched more about live animal cargo shipping, this seemed the safest and most reliable option. I contacted Copa airlines, and a few travel agents who specialized in pet travel. They all supplied me with a lot of information including the hardest thing to take in, the cost.
How much did it cost you?
About $1,000 for a doggie plane ticket. After living a year in Paraguay where the dollar is extremely strong, this was really expensive. But in the end, my love for Chupita was too much to think about the financial part of it… although my parents tried to convince me I had better things to spend my money on (including a trip to Machu Picchu or college in the Fall). I knew that leaving her behind was not an option,  so I created a fundraising page to help defer the cost.
What did you checklist look like, once you'd made that decision?
Chupita needed the following in order to reserve a place on the plane:  An approved air travel kennel large enough kennel to sit/down/turn; The dimensions of the air certified pet kennel; Front and side pictures of the dog and kennel; The dog's measurements; The person retrieving dog must contact Copa Cargo in JFK beforehand to arrange pick up; Delivery fee in JFK of $100 (cash), and more. We also needed certifications needed from the vet with all documents turned into agency at least 2 work days before the flight; a medical check 10 days prior; vet appointment times for government papers; a rabies vaccine 30 days before departure; English health certificate; Health statement printed on the vets letterhead stationary; and all documents need to be signed and stamped by the vet, by SENESCA, by the Ministry of Foreign Relations, and myself.  It was a huge list!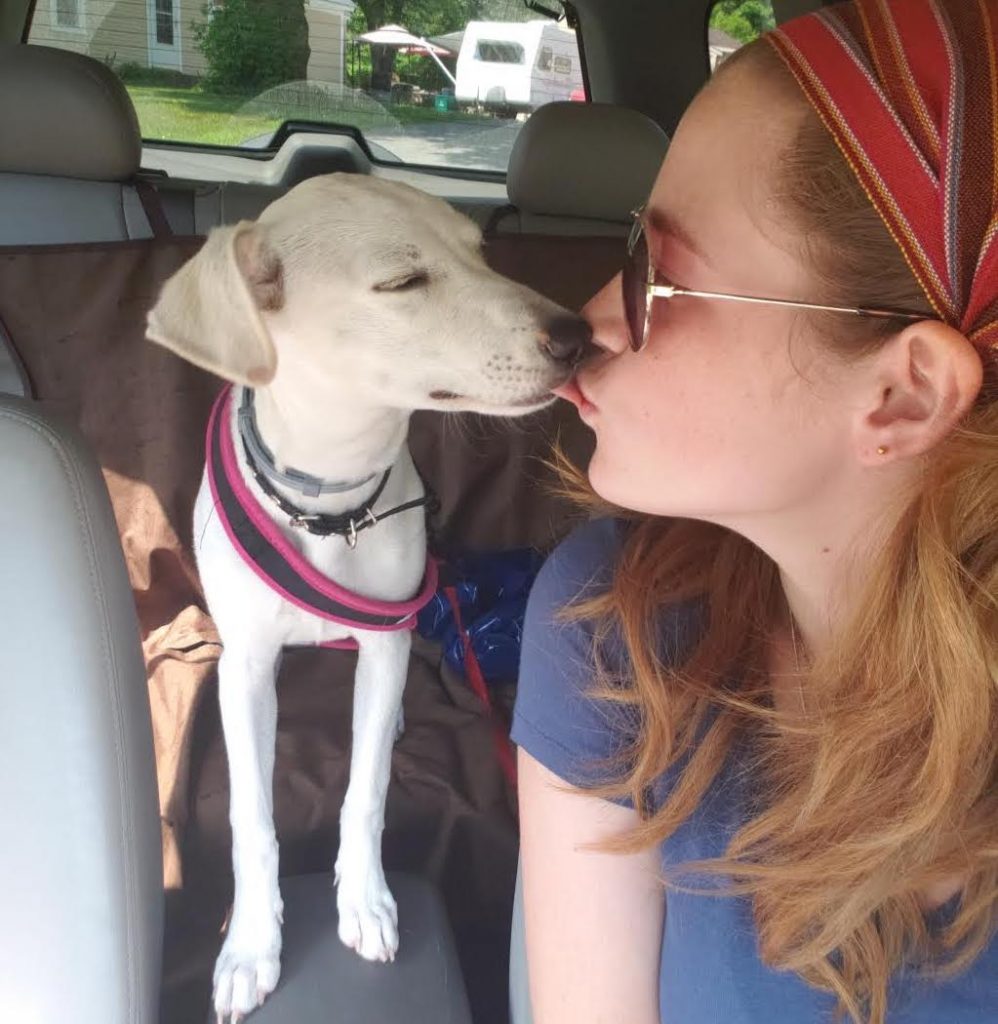 And those weren't even your main challenges, you mentioned…
The language barrier was a big one. This all took place in my second language. Even though the travel agent spoke English, every other person I had to work with spoke Spanish. I consider myself pretty fluent in Spanish but translating our technical needs and Chupita's story to everyone was an ultimate test. Finding the kennel with correct proportions was also one of the most difficult things to accomplish.  We got lucky and actually found one on the top of a few pallets in the middle of the biggest market place in the capital city of Asuncion. There was only one in the entire marketplace and it was spotted by a friend of my host family only two weeks before Chupita's flight.
Another challenge I faced was the form of payment. The travel agency required cash or money transfer in USD or Guarani. Paying $780 USD in cash in Paraguay was almost impossible because it was not the local currency. Paying this large sum with Guarani was also just as difficult because of the amount of bills needed was tremendous.  It would be like showing up to pay your airline ticket in the U.S. with a briefcase of bills.
What was the most unexpected part of the process?
Getting the government stamps of approval was difficult. If any one of the many people who helped me hadn't done so, Chupita's story would be very different. When I arrived at the Ministry of Foreign Relations, the security guard told us we needed to go to a different place six blocks away. When we arrived there, at 12:06pm, the office had closed. Luckily a worker's child was handing out tickets, kind of like at the DMV, and he gave one to me by accident.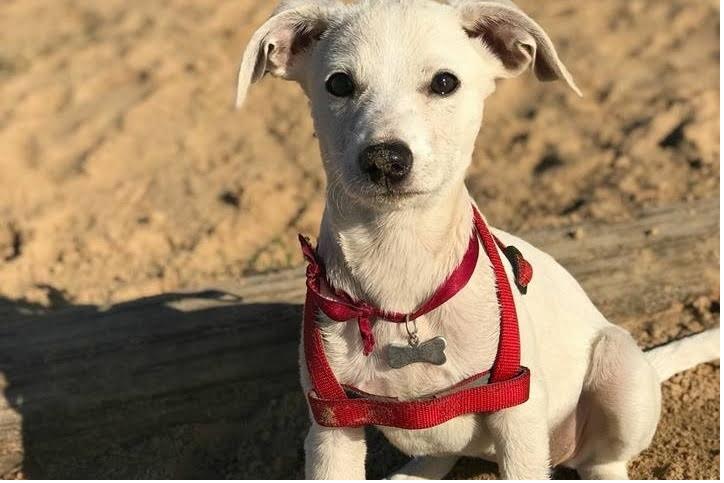 Martha, how did you feel about everything?
I was extremely skeptical of the situation, and assumed she would be returning to the US, heartbroken, but not a dog owner. Likewise, I assumed I would be enjoying an empty nest as she headed off to college in the fall, not training a six month old puppy.  When I visited her and her family in Paraguay, I realized that she was more than determined to adopt Chupita. My cousin, my son, and I spent five days in Paraguay where we were able to get to know the three month old puppy. It was only a matter of hours before I realized my plans were not going to become reality.
From our small town in Vermont, John F. Kennedy Airport in New York City is anywhere from five to ten hours away depending on traffic. With so many variables, I was nervous about arriving on time. I was also nervous about what shape Chupita would be in upon arrival.Would she be traumatized? Would she be sick? Would she need vet care? How would I clean her before making the return trip to Vermont? Thankfully, I came across a New York Times article about the Pet Oasis at JFK. I was happy to learn that the Pat Oasis provided all sorts of services related to the the international shipping of animals.
Do you have any advice for folks traveling who may want to bring a dog back with them to save their lives?
Martha:
Mason faced many challenges in Paraguay to keeping Chupita—she was an exchange student and a guest to three families throughout the year. When she transitioned to her third family, so did Chupita. They also went above and beyond to allow Mason to keep her. While they didn't have a dog of their own, they provided a warm environment for Chupita. We recently heard that they adopted another dog shortly after Mason's departure.
Another bit of advice is to read, re-read, and read again the documentation provided by the CDC and US Department of State. The regulations vary from country to country, and legislation does change. I would highly recommend hiring a stateside organization such as the Pet Ark to help with the paperwork.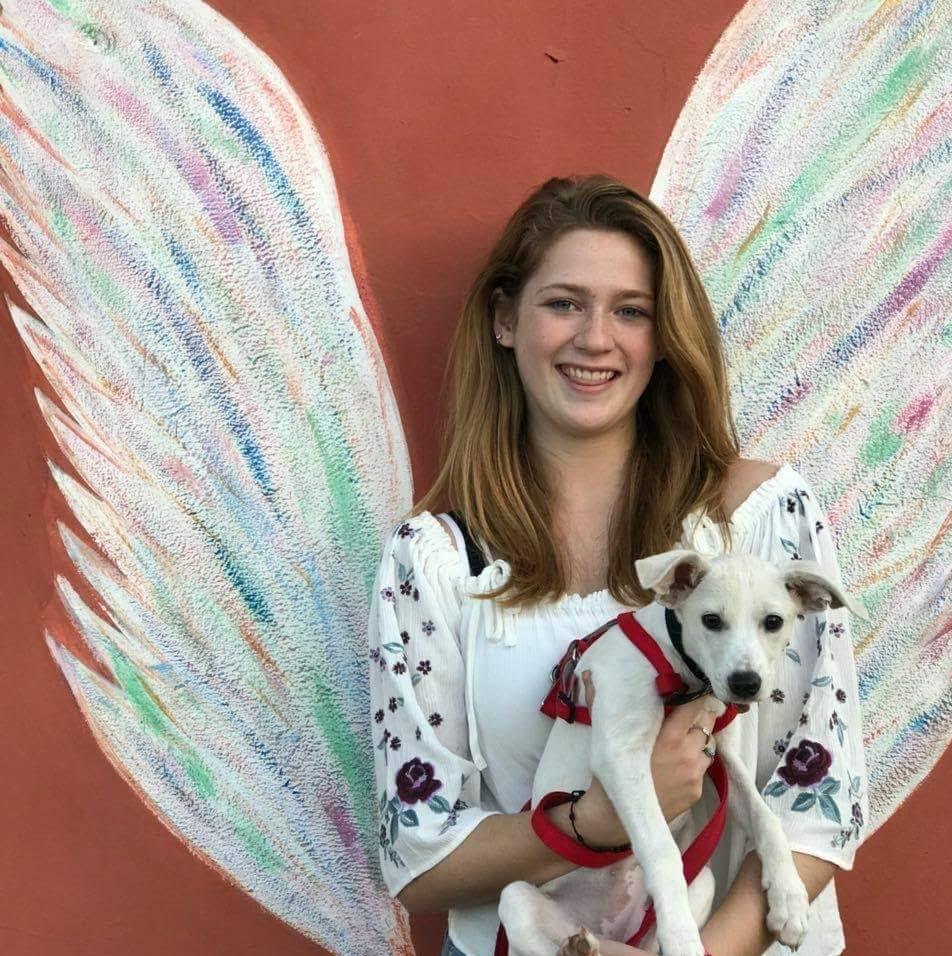 They are well versed in the rules and requirements and can do much of the legwork for you. In our case, they spotted a typo on one of the certified documents that would have prevented Chupita from entering the U.S. Even though this caused major stress on Mason at the last minute, it was better to know beforehand. Chupita has adjusted well to our family and enjoys living the life of puppy luxury in the green mountains of Vermont. We joke that she was the Paraguay steet puppy who found the golden ticket. Mason's grandfather is recently retired and was smitten with the puppy since her pick-up in New York.
Mason: There is always a way out and an unlimited amount of people who want to help. Be prepared for anything and don't discount any ideas. Keep all options available, and be grateful for the people who help you along the way. Talking to customs was never something I had to worry about. When I found a travel agent for Chupita, he gave me all of the information I needed in order to bring her to the U.S.  The entire process was like a big scavenger hunt with the prize being a perfect puppy. I did the paperwork, and he covered talking to the airline, airport, and customs. I highly recommend Andres Santacrus from Airemar in Asuncion, Paraguay.
Although the process seems impossible, it's only impossible if you don't have hope.