Every year on August 19, World Humanitarian Day (WHD) pays tribute to aid workers who have risked and lost their lives in humanitarian service and to raise awareness of humanitarian needs worldwide.
This year, taking a selfie will help keep the movement going.
Last year, over 2 million people signed the organization's #NotATarget petition, taking a stand for people affected by war and conflict and for those who have lost their lives.
The United Nations and humanitarian partners have just launched a living petition,' calling on world leaders to take action to protect civilians and aid workers. The ask for this week is that we all join the #notatarget movement by taking a selfie and posting it to the first ever "live petition," which you can click here to access.
In 2017, a total of 139 aid workers were killed, 102 were wounded and 72 were kidnapped in the line of duty. Of the 42,972 people reportedly killed or injured by explosive weapons last year, 31,904, or three out of every four victims, were civilians – a 38 per cent increase from 2016.
All selfies will become a part of a 3D installation hosting millions of faces demanding that world leaders do everything in their power to protect civilians, medical and aid workers trapped in conflict.
This year's WHD marks the fifteenth anniversary since the attack on the Canal Hotel in Baghdad, Iraq, which killed 22 people, including the Special Representative of the Secretary-General for Iraq, Sergio Vieira de Mello.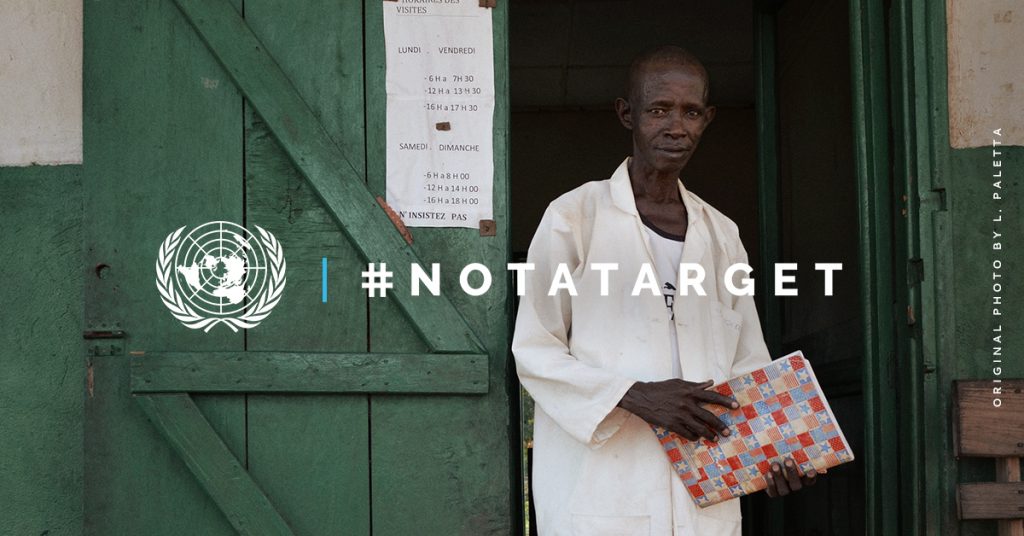 Global Citizens are asked to 'sign' the petition with their selfies through a custom website that innovatively transforms their 2D selfies into 3D portraits of solidarity.
The faces of citizens will be displayed on an installation that was unveiled at UN Headquarters today and the installation will remain in place throughout the UN General Assembly, which begins in September.
"It is unconscionable that civilians and aid workers who are trying to help them are killed and maimed in conflict zones with utter impunity. We need this to end," said Under-Secretary-General for Humanitarian Affairs and Emergency Relief Coordinator Mark Lowcock in a statement."The thousands of faces that make up the living petition will be on display to remind world leaders of their legal obligation to protect civilians in conflict."